Meet Our Doctors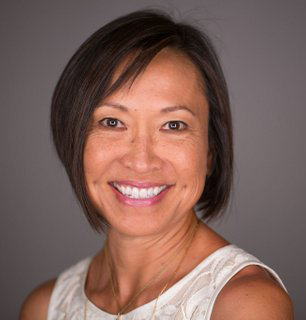 Dr. Leesa Miyasato
Dr. Leesa Miyasato is a Big Island native. She was born and raised in Kona and grew up picking coffee on her grandparents' coffee farm. Dr. Miyasato has been creating beautiful, healthy smiles since 1985.
A graduate of the University of Washington in Seattle Washington, Dr. Miyasato also attended the University's Dental School where she graduated with honors. She went on to complete a two-year general practice residency at Wake Forest University's Bowman Gray School of Medicine in Winston-Salem, North Carolina. After her residency, she moved to San Diego, California, where she associated with several general practices and a pediatric dental office. The lure of returning home to Hawaii was strong, and before finally settling on the Big Island, Dr. Miyasato practiced in Honolulu and Kailua, Oahu.
Dr. Miyasato is a member of various dental organizations including the American Academy of Cosmetic Dentists, Academy of General Dentistry, and the American Dental Association. Dr. Miyasato believes strongly in continuing education and takes a multitude of classes year round. She also belongs to the Seattle Study Club and the Spear Education Study Club.
A volunteer for many years, Dr. Miyasato has given her time to the Senior Health Fair of North Hawaii, Girls Exploring Math and Science program as a mentor to young girls interested in careers involving Math and Science, preschool and elementary dental education, high school career day speaker, as well as a dental/medical mission to Honduras, Central America.
One of Dr. Miyasato's passions is travel. She and her husband love traveling to different countries, learning their history and enjoying the different cultures. Her family includes two dogs, two cats, and two lovely daughters.
Dr. Alex Spivak
Dr. Alex Spivak is a graduate of the University of Florida College of Dentistry. After graduating from dental school, he completed a two-year residency with the Advanced Education in General Dentistry program at the University of Florida. There, he received extensive training with world-renowned physicians in the fields of occlusion, jaw joint disorders, dental implants, endodontics, and prosthodontics. Following his residency, Dr.Spivak completed rigorous continuing education to achieve his Fellowship with the International Congress of Implantology. Additionally, he has recently been awarded a Fellowship with the Academy of General Dentistry, a distinction held by only 7% of general dentists. Dr. Spivak's professional philosophy entails offering the highest quality restorative and cosmetic dentistry and educating patients about their oral health.
Dr. Spivak and his wife have been visiting the Big Island of Hawaii for the last 12 years. They both enjoy all of the hiking, diving, and surfing that the island has to offer.